Most of the programs that allow us to edit videos for free add watermarks
When adding them, we must cut the contents or resign ourselves to advertising them on them.
How to edit videos without watermark for free and which app to use to do it fast?
For work or educational reasons, it is very likely that at some point we will need to edit. Editing photos may be easy, but editing videos is a task that may require more time and knowledge. Many of us don't want to invest in video editing software to use it only once. Precisely, this time we teach you how to edit videos without a watermark for free.
Most of the programs that allow us to edit videos for free add watermarks. When adding them, they force us to cut the contents so that the area where they are located disappears. This is cumbersome and on more than one occasion frustrates the attempt to edit home videos.
Fortunately, there is a solution called MiniTool Movie Maker, a program specially developed for all those users who want to have a joyful video editing experience. Thanks to this application, you will be able to edit videos for free and without any watermark.
Professional videos, free of charge and without watermarks
Among the several good features of this software is that of exporting videos without watermark.
With MiniTool MovieMaker, videos can be exported without watermark supporting all standard or HD output video formats like WMV, MP4, AVI or MOV.
To give you a better idea of its potential, you will be able to easily rotate or flip videos, giving incredible sensations to whoever is viewing the finished product, especially assuming that you have recorded images in nature, with a sports camera or similar.
If you are a beginner in the field, and have never edited videos with professional aspirations before, the great templates that come integrated will make things very simple for you, being able to choose a template first, and then decide the photos and videos that are going to fill it. Later, a musical track can be another detail to attract attention.
And unlike most other options you'll come across, MiniTool MovieMaker's batch rendering doesn't have any lag at all, so they're not offering some features while clipping others, which is sadly all too common within the segment.
Regardless of how many files you import and move to the timeline, your video will be ready after only a few seconds, depending on the power of your PC and its components.
How to export videos without watermark to PC in MiniTool MovieMaker step by step?
Beyond the various tricks on his official blog to get the most out of it, we want to focus on the final part of the process to export videos without a watermark in MiniTool MovieMaker, for when you have finished editing the content itself. .
Click on Export in the toolbar, at the top right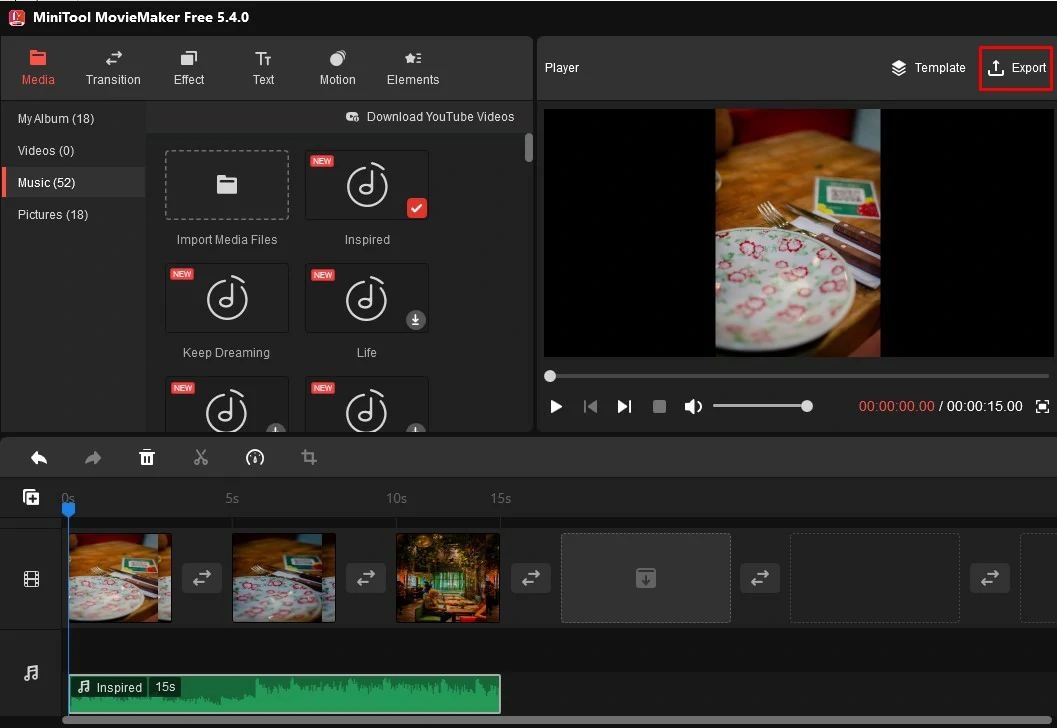 You will be redirected to the PC tab by default. configure the export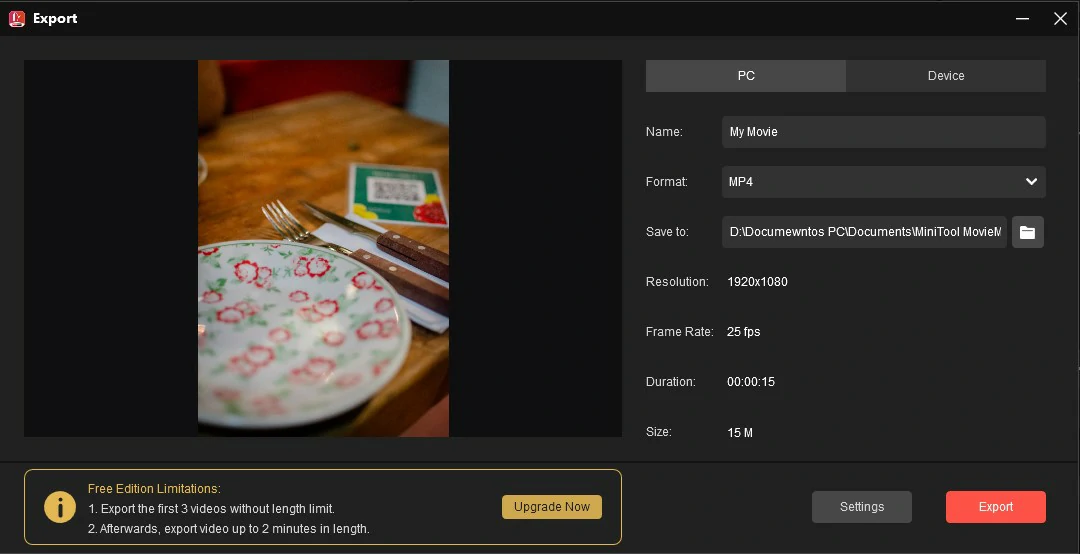 Change the name of the video and the format, choosing the one with which you are most comfortable. You can also customize the save location, video resolution, how fast the frames should be, and other qualities that will impact the content.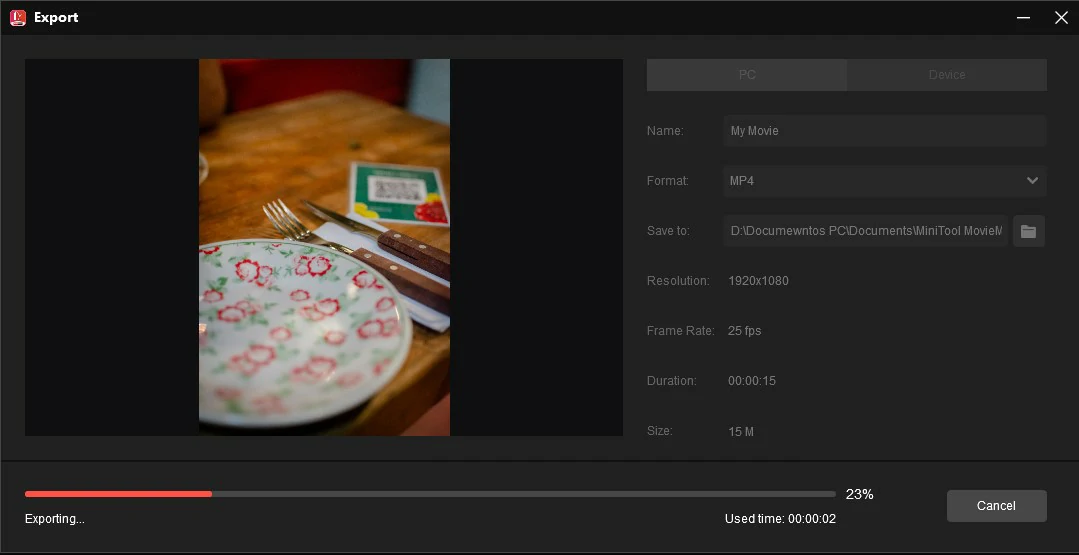 With all the above done, click on the Export button and wait a few seconds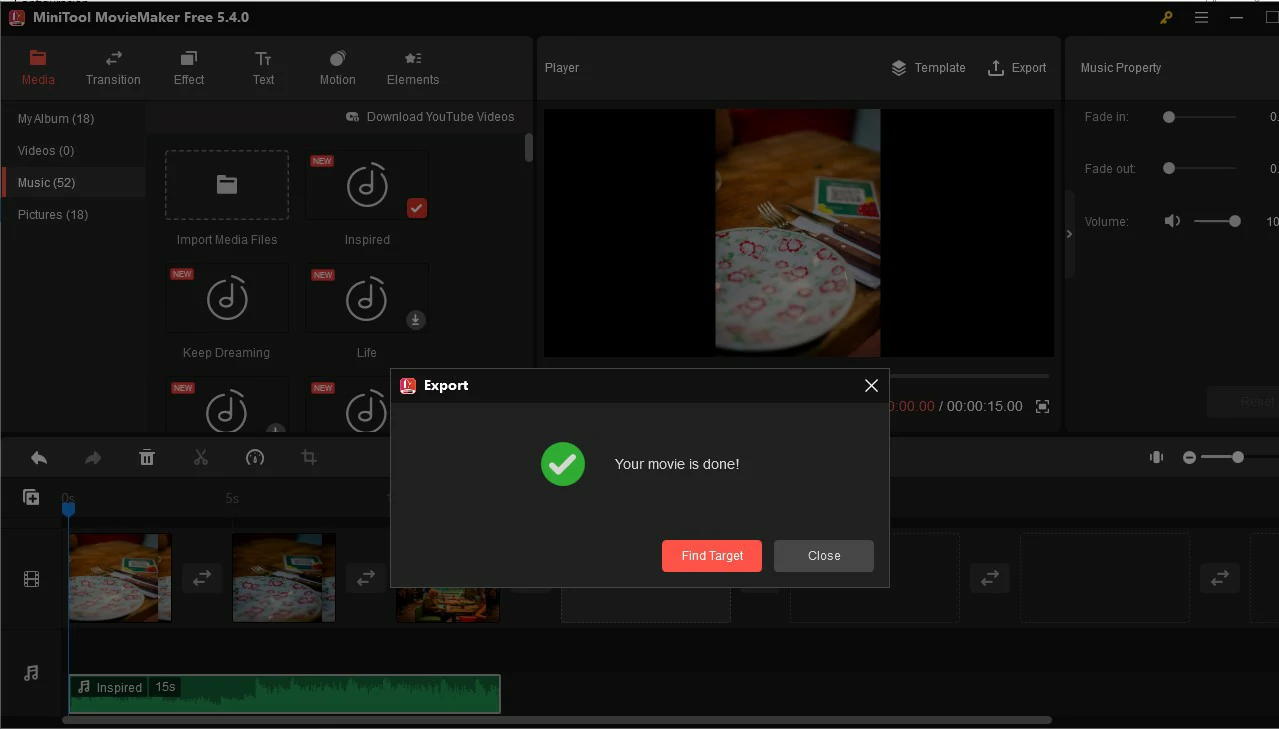 Once the request has been processed, with Seek objective you will see the exported video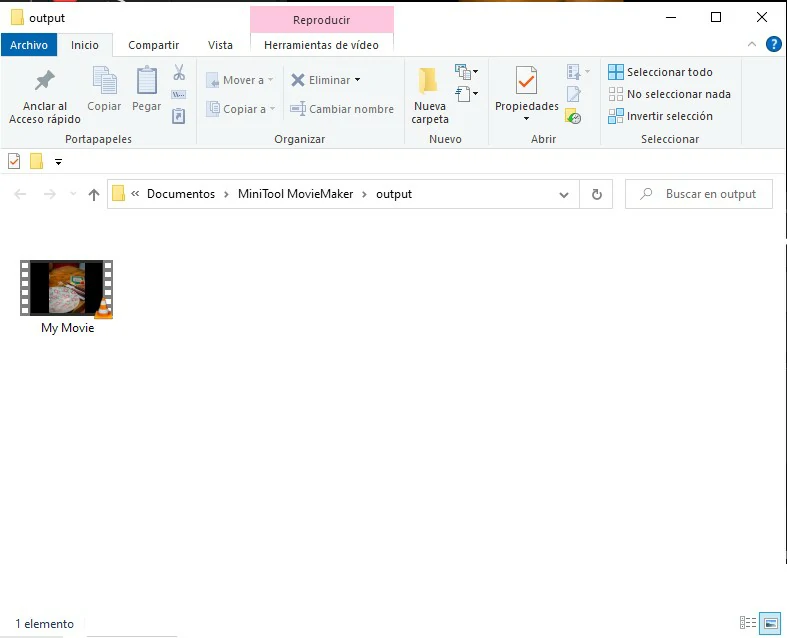 The first three videos edited and saved without watermarks are free and unlimited. They can last as long as you want them to last, but it's only for the first three videos.
Once you have reached three free video editions, you will have to subscribe to one of the monthly, annual or corporate plans available on the MiniTool MovieMaker website to avoid duration restrictions.