If your keyboard experience in iOS 16 seems small, you can follow this guide to increase its size. The keyboard is indispensable for a good user experience in any device, as well as good communication skills or web browsing. Maybe your hands are bigger and the keys are not as comfortable.
Luckily, iOS 16 introduces some alternatives to increase the keyboard size. There are at least 4 easy methods to get a bigger keyboard. Choose the one that suits you better.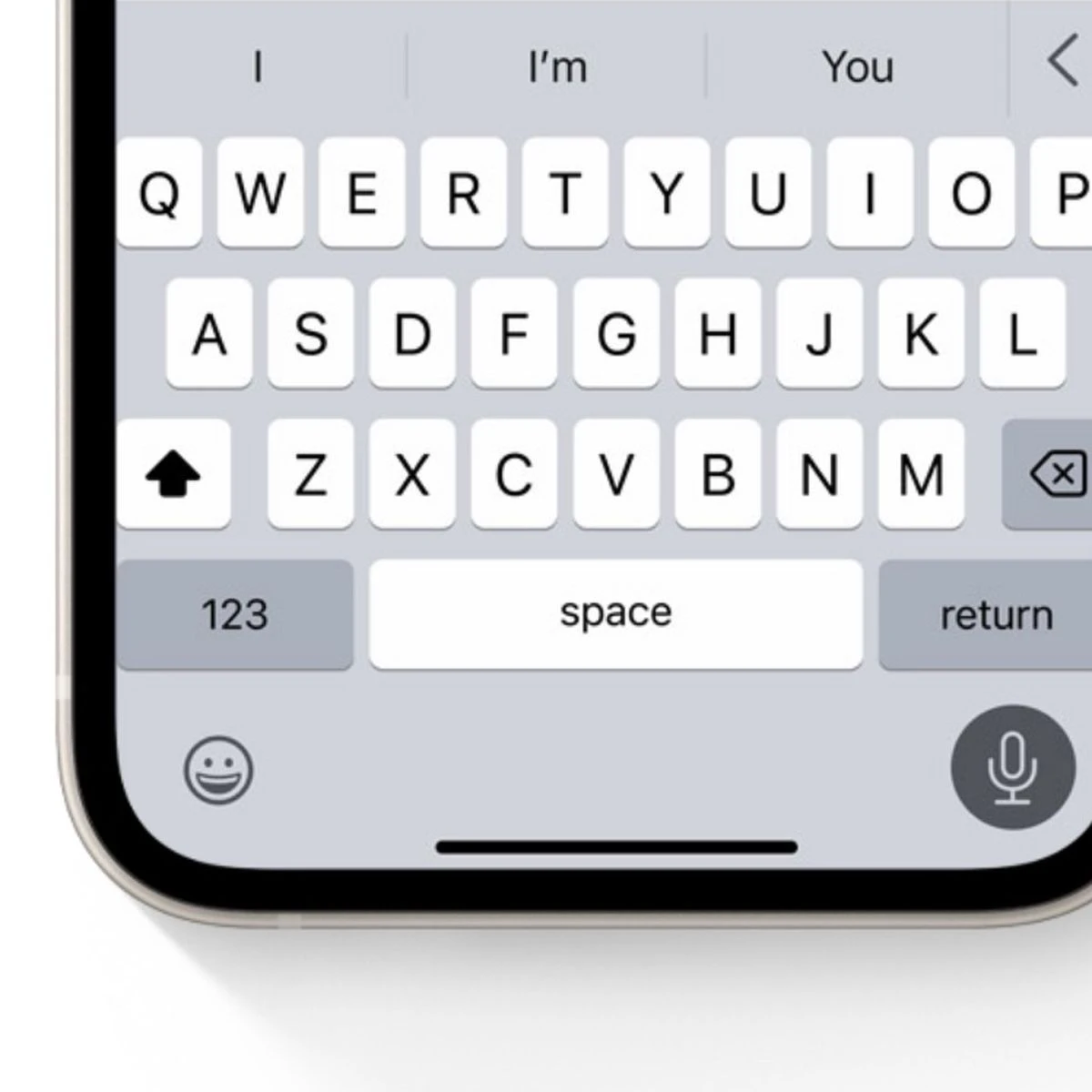 Screen zoom
A new function iOS 16 introduces to increase the system interface size. Not only the keyboard will be bigger but all the elements on screen. The steps to make zoom on screen are:
Enter the iOS settings.
Select Display & Brightness.
Enter Visualization menu.
Put a tick on Bigger text option.
The system advices you that it will restart.
Press Use Zoom button.
Confirm the action.
Turn the screen for a bigger iOS 16 keyboard
You can also put your phone horizontally. Do not activate this option if you have the zoom method active. Keyboard size will increase if you put your phone horizontally. Make sure the vertical block mode is off. The turning of the screen can be turn on if the icon with a square surrounded by a circle is off. You have to remember that some apps do not include support horizontal support even If you turn the phone.
Use bold font
When using bold font the letters have a better contrast. It's not exactly that the size of the keyboard increases, but the experiences is more precise. In order to turn on the bold font you need to follow these steps:
Enter the iPhone Settings app.
Enter Accesibility and then Display & Font size.
Select Bold font and the effect will be activated automatically.
Third party keyboards
The last option to get a bigger keyboard in iOS 16 is to install a third party keyboard app. There are several options compatible with iPhone devices. Among the best options we can recommend:
Swiftkey. It's one of the most customizable keyboards for iOS. You can change keys size as well as format with lined numbers or independent section.
ReBoard. The customization options are less but it has a great size options for the keys.