Thanks to iCloud you can save the information from your iPhone easily. You only need to set the security backup in iCloud for the first time and let the phone do its magic.
The automatic backup creates itself when connected to a WiFi network or using 5G networks. The device needs to be connected to the power supply. All your phone content will be saved on the cloud. The backup copy can be used later on to restore or migrate to a new iPhone.
Select the useful information for an iCloud background
Your iPhone allocates a lot of information. If you don't set the backup copy correctly your 5GB free space will get full really soon. Luckily you can reduce the size of your backup file by selecting the information you want to copy. First you need to know exactly how much does your backup weight.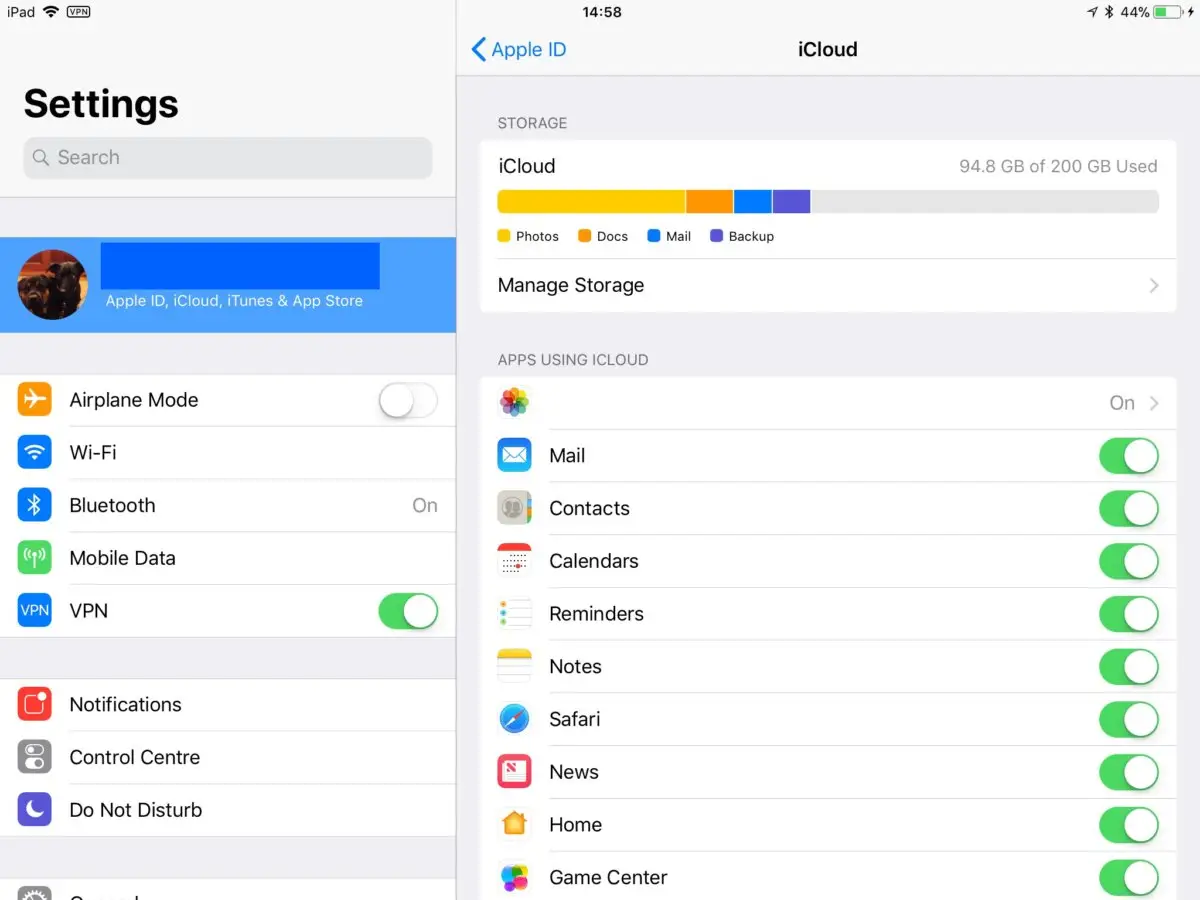 Open the Settings app in iPhone or iPad.
Press on your profile name.
Enter iCloud.
Select Manage Storage option and enter the security backup section.
Here you can find some features to play with. Verify if you have a backup stored or a repeated one. You can eliminate backups or copy them. When you select the backup to save there's a tag that indicates "This iPhone". Here you can check the size of the backup. The objective is to be below 5GB.
You can see which files occupy more storage space and then remove those you won't need. It's more useful to remove apps from the upper part than the lower because of the size of the files. It's also possible to eliminate information of the apps from the backup. Open the app in the iPhone and erase the content you won't need.
Finally, remember that iCloud synched files won't be stored in the backup copy. The system recognizes those files as already saved on the cloud. To save storage space for your backup you should synch the photos and videos from your gallery.
If you want to upgrade the free GB to 50GB you only need to pay 0,99 dollars a month. It's an useful way to heavily increase the storage space available.