Instagram is one of the most popular social networks today. You can follow your friends, chat with them and follow accounts from artists or brands. The user can customize the favorites list in Instagram to view popular content from preferred creators or companies.
We usually follow a lot of people but not all the content is equally important for us. That's why you have the favorites tool. You can organize new posts from favorites account to appear above the news feed. That way you will never miss an update. In this tutorial we show you the steps to add, remove and view your Instagram favorites easily.
How to view Instagram favorites as well as add or remove them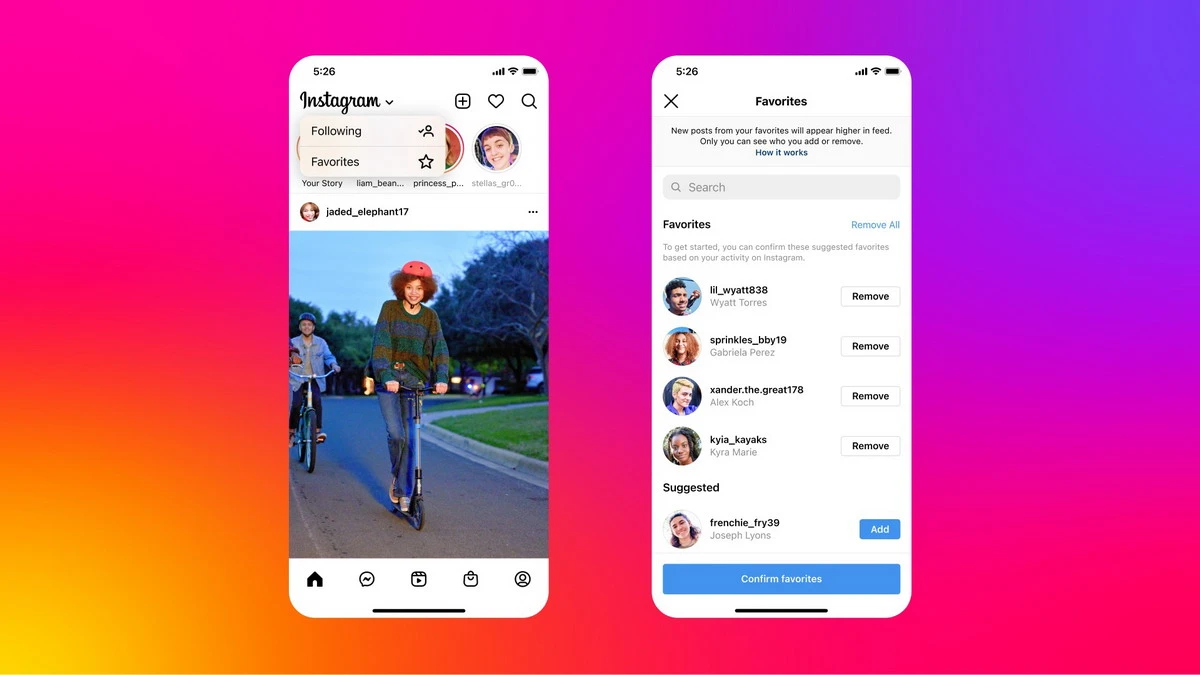 Once you have opened your Instagram app, you need to press the three lines button in the upper right side of the screen. From there you must follow these indications to include, remove and view favorites posts on Instagram:
Select the Favorites section with the star shaped icon.
If you already have favorites, you will see a button with the Remove option.
You can remove all the accounts from the favorites list by pressing the Remove button.
To incorporate new accounts to the favorites list press the Add button next to your contacts.
Benefits of the favorites list in Instagram
The customization of your Instagram account is important to use the social network efficiently. You can select the type of content you enjoy the most, follow your artists and friends more quickly. And you can even select those accounts you like to be on top of your screen.
The favorites feature of Instagram does not remove the rest of the updates from other users, it only makes the most important ones to show first. That way you can start your daily scrolling on Instagram with your favorites posts up.