Google has bought YouTube platform several years ago. Since that moment there have been numerous updates and innovations in streaming technology. It's usual that we watch YouTube from the official website but sometimes we can get a better experience with third party apps in Windows.
The YouTube web player has some limitations. It's not rare for the official website to play videos with some difficulties or to consume a lot of PC resources. That's why we give you some fast and easy alternatives to watch YouTube in your computer easily.
Best third party clients to watch YouTube on Windows
YouTube clients are apps that let the user introduce the YouTube account to watch the videos from the streaming platform. The main objective of these clients is to enhance the video quality, play speed and add extra features.
FreeTube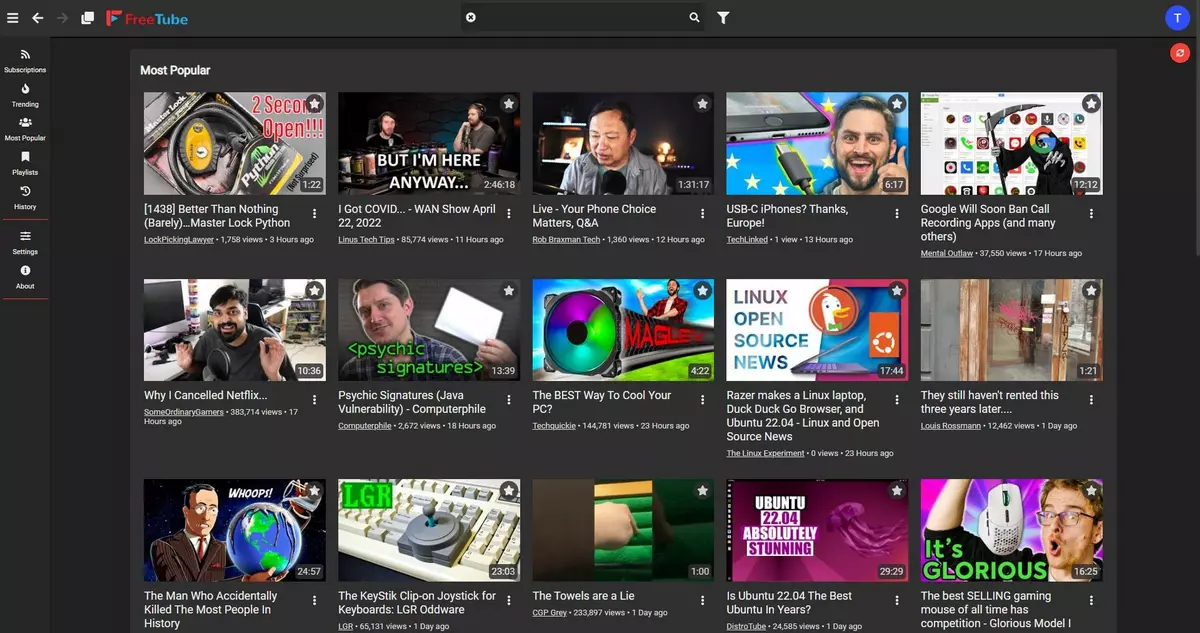 This open source YouTube client improves privacy and functionality. It is totally free and it doesn't include any adds. You can even use FreeTube with no YouTube account in order to manage and follow channels. You can activate automatic play as well as content save features.
YouPlay
YouPlay is another app to enjoy YouTube content efficiently. The client let us search videos by categories and subscribe to interesting channels. It's an UWP free app that is available for download in the Windows app store. The user interface is very intuitive and easy to follow.
ATube
You can also try ATube. A Windows YouTube client to watch videos consuming less computer resources. It lets you access your favorite channels as well as follow new ones. You can start watching YouTube without having to depend on the YouTube official player.
The main objective of the YouTube clients is to play videos faster and more effectively. They are completely free and easy to install and use.